At MASTERPCB, we offer PCB engineering solutions that promote optimization of every phase of the manufacturing cycle, from fabrication and assembly to testing, delivery and service. An optimal PCB design is what you will come to expect from MASTERPCB, and that is what you will always get, with respect to all crucial factors: cost, safety, compliance, time-to-market, reliability and customer satisfaction.
RF PCB Design
PCB Design of RF critical components with throughout 50 ohm impedance matching.
Provision of ground shielding, wherever necessary.
Marking of no plane zone under antenna geometry.
Orthogonal placement of multiple on-board antennas sharing same band.
Stitching of RF vias around the perimeter of RF components. RF Signal strength improvement through proper PCB Design.
Careful routing to guard RF signals and circuits to reduce radiated and international emissions.
Radio frequency printed circuit boards (RF PCBs) are an exciting, fast growing sector of the PCB manufacturing industry. They are also incredibly complex with a dizzying range of options.
RF Hardware for GPS, GSM, Bluetooth, WLAN, DVB-H, W-CDMA and ZigBee Technologies
RF Transceivers
Low Noise Amplifiers
Power Amplifiers
PLL based Synthesizers
Filters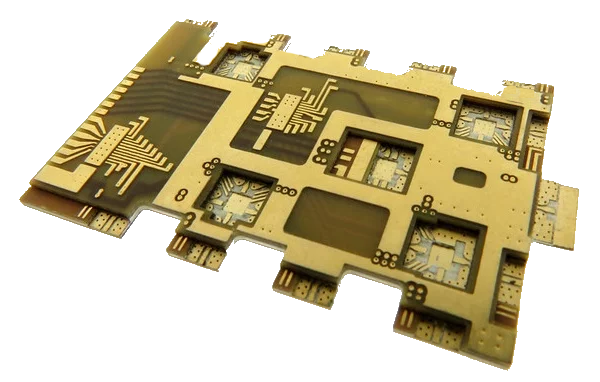 High Speed PCB Design
 MASTERPCB is proficient in the design of high speed boards, multi-layered boards, and high performance boards. Some of our design capabilities include:
Pre and post SI
Optimal placement and routing
Impedance control boards
MASTERPCB works on high speed interfaces like DDR and SDRAM memories, PCI bus, and high speed clocks, SDIO, SPI, USB and Ethernet.
Analog & Mixed Signal PCB Design
The electronic industry has developing applications that require integrated functionality of both digital and analog circuits. MASTERPCB has significant expertise in the designing of mixed signals.
Audio video codes, encoders, decoders
DAC and high speed ADC
Communication systems
RF- based band and RF frontend
PCB Reverse Engineering
PCB Reverse Engineering is no walk in the park. The work is tedious and involves a thorough analysis of design sketches, electrical analysis of PCB components for obsolescence, material analysis, board analysis, etc. As an extended arm, you have MASTERPCB and its team of experts with circuitry knowledge and years of experience backing you're reverse engineering needs.
Conversion
It has the capability to convert your data to and from any of the industry's most advanced tools. It then outputs all this converted information, along with performing data validation and verification ensuring that the resulting translation is complete and maintains the integrity of the original data.
PCB Fabrication
MASTERPCB is leading provider of professional high quality multi-layered Rigid, Flexible, Flexi Rigid, Metal Core and PTFE Teflon Printed Circuit Boards (PCB) for Avionics, defense, Medical, Instrumentation and commercial applications.
MASTERPCB technical expertise enables PCB Fabrication at competitive prices. We specialize in different types of printed circuit boards including multi-layer Rigid PCB, Flexible PCB, rigid flex PCB and metal core PCB.
Our Printed Circuit Boards capabilities supports high frequency PCB, High temperature Boards, Thick PCB, ultra-thin PCB, heavy copper PCB, Metal Core PCB, HDI boards with Blind/Buried Vias, Embedded passives, bonded heat sink, Impedance Control, Depth control drilling, Back drilling, Edge Plated PCB, Bump Pads, cavity with ledge, Via on pad and stacked micro-Via technology.
MASTERPCB engineering team can work with you to review your design to make sure that printed circuit boards can be manufactured within budget constrained but without any compromise on quality. We excel in providing you with high quality Printed circuit boards to meet your exact requirements.
As an established PCB Supplier with in-depth understanding of the Printed Circuit Board domain including complete product design life cycle, we have the competence to offer you finest quality boards within the specification and quantity that you desire.
PCB Assembly & Prototyping:
MASTERPCB offers custom PCB assembly to go along with our high-quality fabrication and component procurement services. This includes fast, affordable prototype assembly where we take your unique PCB designs, prepare them for the assembly process and perform comprehensive testing to ensure they meet your precise performance requirements. We can provide a complete turnkey PCB prototype assembly featuring a one-stop shop approach that saves you time, money and hassles.
PCB Laminate Selection & Procurement
We work with top PCB laminate providers to bring you a wide range of material options such as enhanced epoxy laminates, ultra-low moisture materials, high-frequency ceramic filled laminates, UL 94V-0 rated, RoHS compliant, and more.  Your choice of laminate material will depend on your design and application.  If you need assistance selecting your printed circuit board laminate material and have questions about cost, lead time, or availability, please contact us.
Special PCB's:
Metal clad PCB.