Hardware design includes the activities spanning Schematic Entry (Electronic Circuit design), Printed Circuit Board (PCB) Design to assembly and bring-up activity of the manufactured boards. Initially prototype quantities of boards are manufactured, after bring-up and functional validations an updated set of gerbers (PCB manufacturing format) are released to mass manufacture.
MASTERPCB substantial capabilities in hardware design and development gives a significant competitive advantage. Our customers from various segments of the industry have applied our expertise in hardware and software to build cost effective solutions; making us a true one stop shop.
Our applications cover a broad range of areas including: board design, analog and mixed signal applications, semiconductor chip validation systems, FPGA or CPLD based design and development, Analog-Digital Converter (ADC) and Digital-Analog Converter (DAC), video and audio interfaces, RF, Wi-Fi, ZigBee®, and other related technologies.
MASTERPCB has provided services to many customers with comprehensive design cycles for a variety of projects. We have provided our esteemed customers with end-to-end design support as well as individual services for their developments.

Schematic Conversion
Our technical experts carry out the schematic designs with a professional outlook, ensuring accuracy and reliability of the designs. These designs function in severe environments and render reusability and compatibility with various EDA tools.
Hardware Design
We're focused on Customer requirements and are committed to sustainable practices in our designs to meet customer expectations.
Covers methods for analyzing products that lead to simpler and more cost-effective designs.
Provides the basic equations and data that demonstrate how to make manufacturing and assembly cost estimates.
Presents the basic tools for cost analysis within the context of DFMA.
Supplies cost information on materials, labour, and machine operations.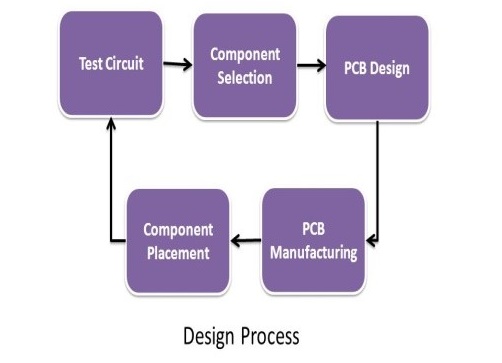 Design Simulation:
We are specializing in reading electrical signals to assess the integrity and quality of your PCB design. At MASTERPCB, a post-layout analysis is just one option. Our designers evaluate alternative layout strategies even at the pre-design stage. Simulation setups and models support this with swift evaluation and defined rules so that the design works under real-world conditions. Real-time solving of performance issues and determination of the practical level of simulations to eliminate risks and layout iterations – it's the practice that saves time and cost.
Component Selection:
A clearly documented footprint of your product design with information of components and detailed specs become necessary for design modifications. Supported by a dedicated library team who are experts in creating a component library from the manufacturer's data-sheet as requested, leveraging a huge collection of Schematic symbol and PCB logic symbols.
ROHS
Material Declaration
Lead Finish
Alternate parts
Soldering profile
Whisker data
Pricing
MOQ/SPQ
Lead time
PCN/PDN
DFM Analysis:
We think about the value of good PCB design and layout and can provide a Design for Manufacturability, Assembly, and Test evaluation for your project. It's a small investment that can pay big dividends over the manufacturing lifetime of your product. We'll review all aspects of your design and manufacturing expertise to suggest any improvements that will improve your quality, reduce your lead time, and deliver the performance you require at the lowest total production cost.
Prototyping:
In order to develop your desired product from schematics, it's important to subject the same to QA and testing. Hence, a prototype works best when it comes to assessing the design quality. Our advanced infrastructure and a rapid pace of prototyping bring design ideas to the existence with market competitiveness.
Our Prototyping Services: –
Mock Up – Simple 3D rendition/printing to represent the design
Working Prototype – A modelled development to be subjected to basic testing and design refinement
Functional Prototype – Dimensionally accurate prototype created with right parts for early stage run
BOM Finalization:
A bill of materials or product structure is a list of the raw materials, sub-assemblies, intermediate assemblies, sub-components, parts, and the quantities of each needed to manufacture an end product.
BOM Analysis/Risk Assessment: –
Pricing
Lead time
MOQ/SPQ
Environmental compliance (ROHS/WEEE)
Material Declaration
Lead Finish
Soldering Profile
Whisker data
PCN/PDN Management
Hardware Board bring Up Screening.
Electrical test
Burn in Test
Environmental Test
Root cause failure analysis
Support on Reliability, Thermal and Packaging information. Procurement technical support.
Parts management: military and commercial systems.
Supplier Quality Auditing and Engineering.
EOL:
"End-of-life" (EOL) is a term used with respect to a product supplied to customers, indicating that the product is in the end of its useful life (from the vendor's point of view), and a vendor stops marketing, selling, or rework sustaining it.
We take up projects right from mere concepts till end manufactured product. Multiple concepts generation, project budgeting, prototyping with reduced cost and better quality is assured from our side. We conduct functional and reliability test eventually shipping securely at customer's doorsteps